​Monthly open sea shanty singing sessions...
​
VERY SPECIAL SHANTY SING !

Saturday, November 17th
1:30 PM till 4 PM

at the ........Wine Garden
300 Robert St, Slidell, LA 70458

Featuring the Summerfield Starboard Watch Shanty Krewe
(seen above with their hit shanty CD and original songs)
​

Next Session, Thursday, December 13th at 7 PM

at Treo, 3835 Tulane Avenue,
New Orleans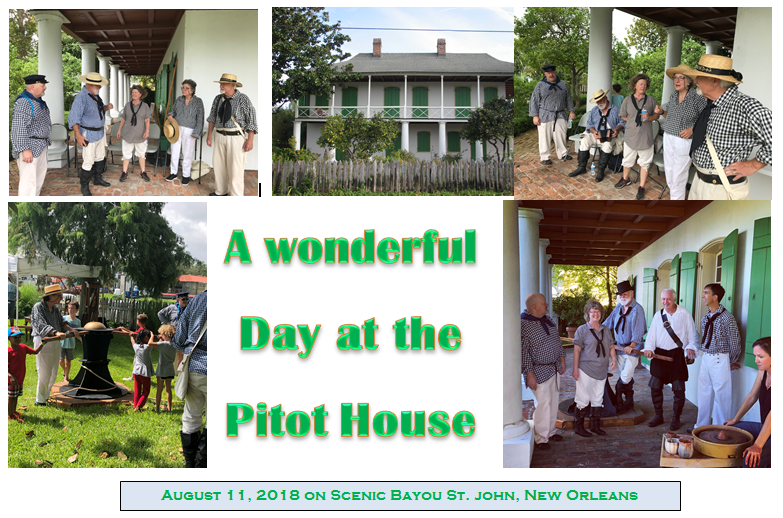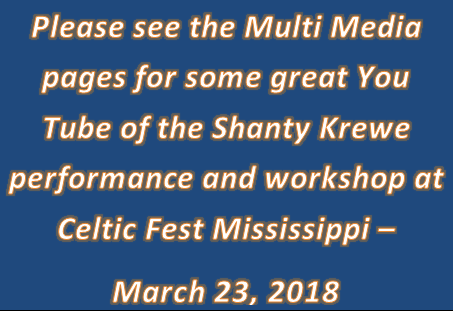 ---

CLICK The green !

---

Click on the green button on the far left and you will be taken to a YouTube playlist with 168 of the best sea shanty s.



---
| | |
| --- | --- |
| The Shanty Krewe is a 501(c)(3) non-profit entertainment and maritime educational group. | |
About the Shanty Krewe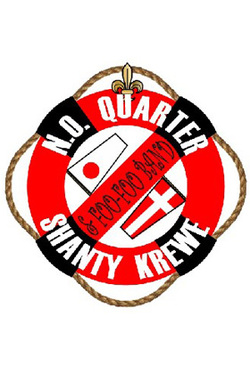 Bio for the N O Quarter Shantey Krewe
New Orleans, Louisiana
October 2013
Formed in 2002, the N O Quarter Shantey Krewe is a group of sea music enthusiasts from the New Orleans area. Each member of the Krewe sings from the heart in a style that once rang out over the docks and wharves of a port city such as New Orleans. Singing songs of the sea, songs of the rolling river, songs of the heart and the spirit—all of these are in the Shantey Krewe's song locker. Ancient ballads, work songs, and songs of love; touching love songs, songs of people challenging adversity, life's humorous glimpses, and insights into history—all of these are all parts of a N O Quarter Shantey Krewe performance.
The ten person group sings in a rousing a cappella style occasionally with musical instruments on some sections. Each song, sung with a nautical flair and an invitation for the audience to sing along on a chorus, clap in time or just stamp their feet to the music. Led my master Shantey Man, K.C. King formerly of The Boarding Party, the Krewe has a repertoire as deep as the deep blue sea and set lists to delight one and all. The music has meaning for all of us in this unique area.
---
Past Performances

◦Wooden Boat Festival, Madisonville, La.
◦Tall Ships Gathering 1812, Woldenberg Park, New Orleans, La.
◦New Orleans Jazz and Heritage Festival, New Orleans, La.
◦Highlands and Islands Festival, Gulfport, Ms.
◦Mississippi Celtic Festival, Jackson, Ms. Celtic Nations Heritage Festival, Lake Charles, La.
◦O'Flahertys Irish Channel Pub, New Orleans, La.
◦The Irish House, New Orleans, La
◦Southern Yacht Club, New Orleans, La.
◦New Orleans Yacht Club, New Orleans, La.
◦Preservation Resource Center Holiday Home Tour, New Orleans, La
◦WWOZ Radio
◦ 150th Battle of Vicksburg Celebration Weekend
* Christening of a Flying Scot at Southern Yacht Club
* Fourth Sunday at Four, Bay St. Louis, Mississippi
* National Park Service, Lafitte's Choice Battle of New Orleans University, 2014
* National Park Service Battle of New Orleans 200th Anniversary , Chalmette, La